Oh no she's a 10/9 BCS!
Calculating ideal body weight can be surprisingly challenging, especially when your patient is obese to morbidly obese. We seem to see these patients on a weekly basis nowadays.
Meet Chloe
Our patient of the day is Chloe. She is an 8 year old morbidly obese Jack Russell Terrier. Chloe heaves her body up the steps and on to the scales for her annual health check. "Wow 16.8 kg!" exclaims the receptionist. Chloe's owner Mrs Briggs looks a little sheepish and sits down.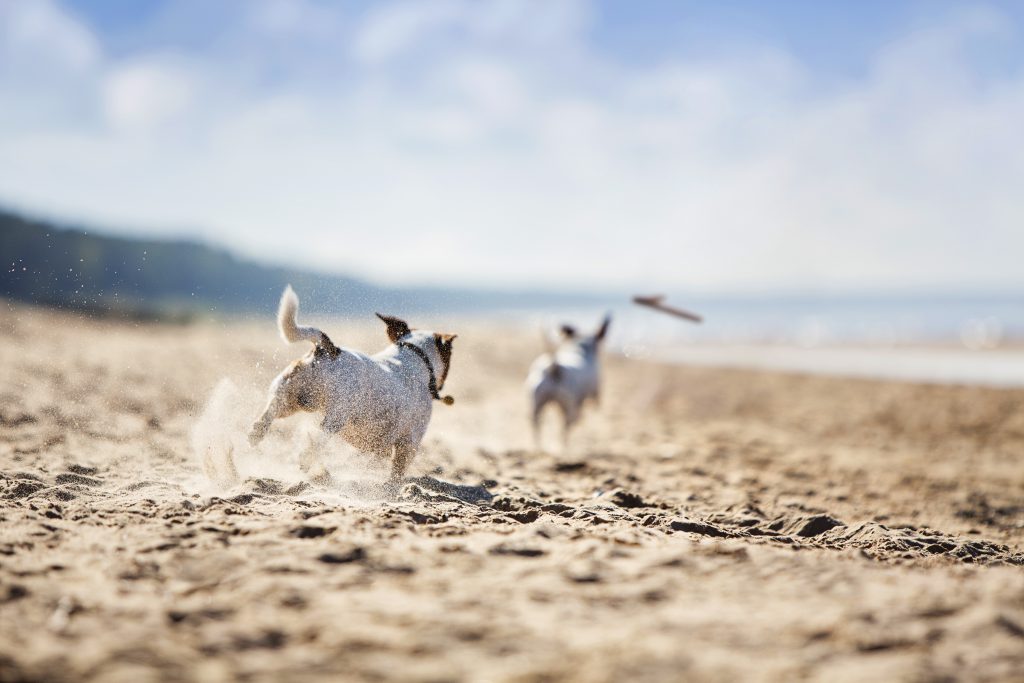 Dr McKay has a lot to get through in Chloe's 15 minute consult. She quickly assesses Chloe to be a 10/9 on the Body Condition Score (BCS) scale. Well she is actually more like 11/9 but she doesn't want to be too mean. Once the health risks of being obese are explained, Mrs Briggs is quite keen to start Chloe on a diet plan. Dr McKay knows it's important to base Chloe's weight loss plan on her target, ideal body weight, but is a bit stumped as to what her ideal body weight should be…
Body Fat Index (BFI)
Calculating ideal body weight once a dog or cat reaches 45% body fat or greater is even more difficult, as the correlation between body fat percentage and BCS is accurate only for pets with 45% body fat or less. This is where the Body Fat Index (BFI) can come in very handy if you only have a short amount of time.
A pet's BFI simply refers to their current body fat percentage. The science behind calculating it was developed by Hill's in partnership with the University of Tennessee. The BFI is a more accurate way of connecting a pet's actual body fat percentage to the pet's ideal or target weight. It's a bit similar to the Body Mass Index (BMI) in humans.
How to calculate ideal body weight
So getting back to Chloe. Dr McKay remembered she had a BFI chart in the consult room drawer. She quickly identified from the chart that Chloe was 60% body fat (ouch) and went through the chart with Mrs Briggs.
Then by flipping the BFI chart over and knowing her current weight, it's easy to determine her ideal body weight.
So Chloe's ideal body weight is 8kg. Then it's just a matter of looking at the packaging or referring to the feeding guide to work out how much to feed Chloe for weight loss. To reach her target weight of 8 kg, Chloe needs 1 ¼ cups, or, more accurately 105grams of Hill's Prescription Diet Metabolic per day.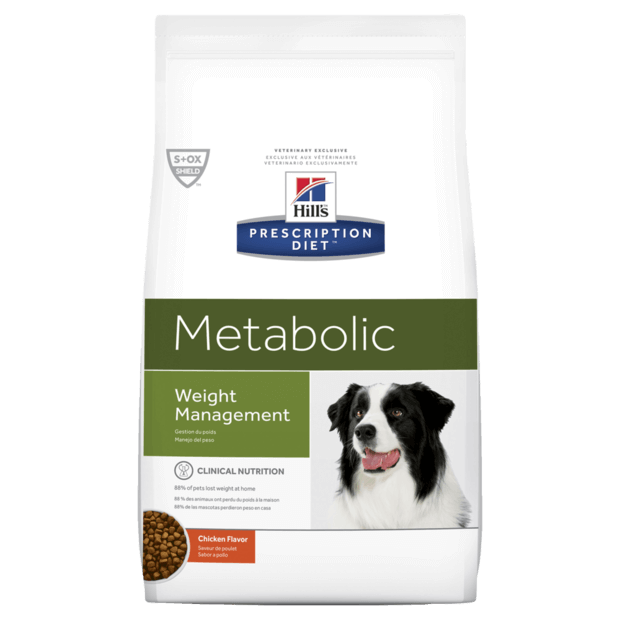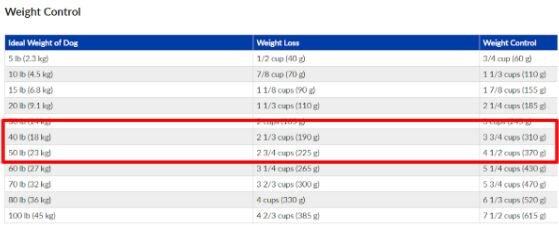 Chloe is likely an ideal candidate for a thorough weight loss program because Mrs Briggs is keen to comply. Regular bi-weekly weigh-ins will help keep Chloe staying on track as well as being able to trouble-shoot any issues that crop up on the way.
Chloe did successfully lose the weight. It was a nice and gradual process over a 10 month period and her pet parent MRs Briggs was thrilled with her transformation.
Want to save time and provide personalised feeding plans for your patients?
If you have you been looking for a way to do personalised feeding clculations provide individualised feeding plans for your patients quickly and easily there is now a new free tool, Hill's Quick Reco (AU or NZ), that will:
Recommend the right Hill's food for each condition
Calculate feeding amounts
Calculate cost of feeding
Learn more about Hill's Quick Reco here.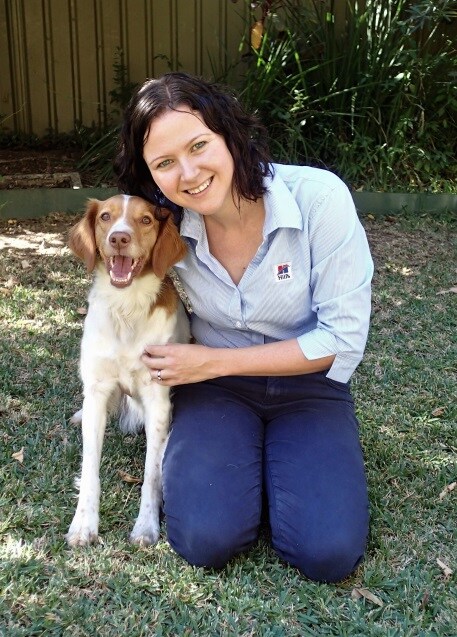 Dr Danielle Page BVSc, Bcomm, Professional Consulting Veterinarian, Hill's Pet Nutrition New Zealand with Rosie
Danielle completed a Bachelor of Commerce from Sydney University in 2003. She then decided to pursue
a veterinary degree and graduated from Massey University in 2008. She worked as a small animal
veterinarian in Canberra, ACT and then Florida, USA for four years. In 2012 she became the Technical
Services Veterinarian for Florida for a veterinary nutrition company and subsequently, Clinical
Trials Manager for the USA. In 2014 she moved back to NZ with her family and joined the Hill's
Professional Veterinary Affairs team and is the Hill's Professional Consulting Veterinarian for NZ.
References
Mawby DI, Bartges JW, d'Avignon A, et al. Comparison of various methods for estimating body fat in dogs. J Am Anim Hosp Assoc 2004;40:109-114.
HIMA-DP-210DF3F7