Demonstrating care and educating our clients is usually a rewarding experience, but every so often situations don't go to plan. Learning to manage the experience of a complaining and emotional client is not easy and there is not one single technique that will work every time. There are however, skills that can be learned that will assist in these situations.
Unfortunately, difficult people and aggressive behaviours will never go away. Our clients have their own unique set of values, beliefs, and opinions, coupled with the experiences that have shaped their lives. These lessons happen long before they walk through our doors.
The important thing to remember is that each of us is responsible for our own behaviour. Moreover, as an employee in a customer service based industry, there is an added burden of responsibility regarding the client's behaviour. This does not mean you are responsible for their behaviour – but you have a degree of responsibility in achieving a calm and successful interaction with a person who is not always rational or calm. The question thus is not "How do I avoid these clients?" (because you never will completely), but rather, "How do I manage the interaction with these clients?" and "How can I help minimise difficult situations?". Let's address these 2 questions.
How do I manage the emotional client interaction
As we previously mentioned, some situations are unavoidable, and circumstances will arise where you will be required to maintain harmony or communicate in a challenging situation. The following steps will support you to achieve a positive outcome for you and your client.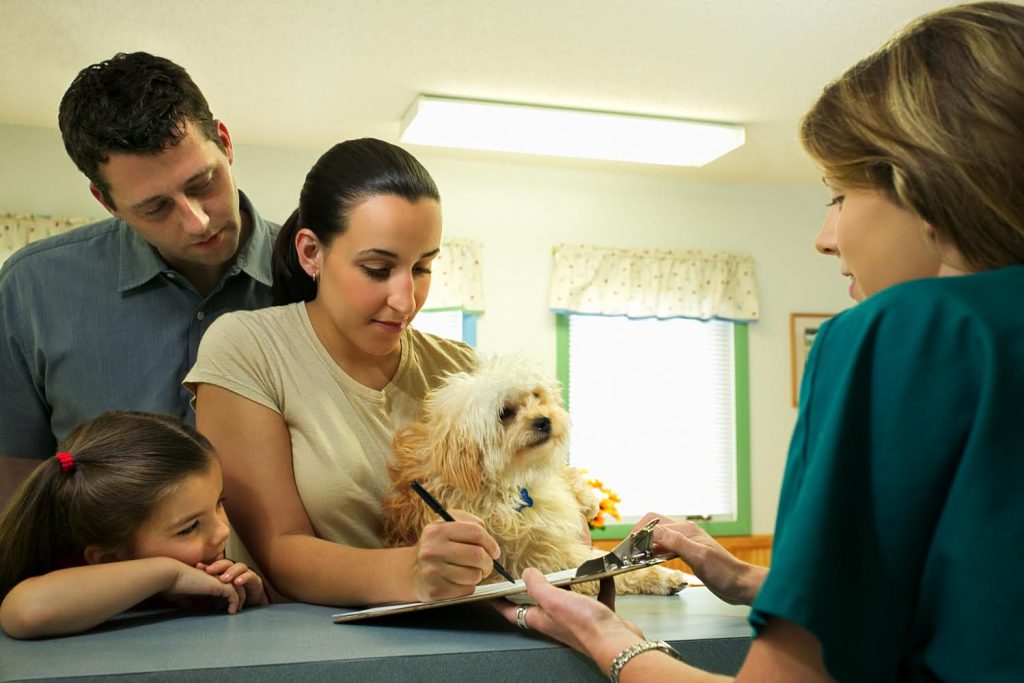 Slow down the communication
Slowing down the speech patterns will assist in diffusing the heat of the moment. It is simply a case of calming the voice and taking out a little speed.
Listen attentively
Absolute demonstration of your listening ability is what is called for in these situations. Listen for the clues, to hear the issue, and to clear the emotion while getting to the point of the complaint.
Get to the point
In situations of conflict, clients will often bring in a whole lot of other issues. It is easy to become side-tracked and go off course. Then the real issue gets lost and the client (very often emotional) goes off on another tangent. All this leads to higher frustration and leaves both parties no closer to solving the complaint.
Empathy… a message of care
Let the client see and hear that you are interested, and you want to help them. Focus on your body language.
Tell them what you can do
Focus on what you can do – if you are not able to do some things – provide an alternative. "What I am able to do is…"
Remember that you need to be in control of your response in these situations, control your breathing and allow yourself time to gain composure.
How can I help minimise difficult client situations?
Although not completely avoidable, there are many steps that we can take to help prevent difficult situations.
Return phone calls
If you promise to return a phone call – do so. This is an area that is extremely distressing to a client.
Practice empathy
In your practice, you witness joy, pain and suffering of family members – their pets and animals. Be mindful and socially aware of your clients and ensure they know you care.
Share information, keep your clients informed
Client become frustrated and disengaged when they have to work very hard at gaining information or if the information on a particular enquiry is not forthcoming. Be proactive, communicate often and within the timeframes you have advised.
Always acknowledge
No one likes to feel ignored, sometimes due to the busy nature of our work this can happen unintentionally. A lack of greeting or acknowledgment as a client enters a practice or focus elsewhere when on a telephone call with them can lead to client concerns.
Become a master of difficult situations! Use these helpful tips and steps to help you avoid and manage future difficult and emotive interactions.
Tania Gover
Business Development Advisor
Assoc.Dip.App.Sc. VN
Tania has over 20 years' experience within the veterinary industry, including 10 years practice management, and more recently as Business Development Manager with Provet. She has a passion for all aspects of veterinary business with special interest in inventory control, business development and efficiencies and purchasing analysis and trends. This combined with her positive, proactive and enthusiastic style, makes her a well-respected and sought-after advisor and trainer.
This content has kindly been provided by Crampton Consulting Group. Managing difficult or complaining clients is a vital skill in any practice, but avoiding the client complaining is even better.  Communication plays a pivotal role in keeping clients happy. The Consultation Communication Intelligence Program is a tailored training program designed by Crampton Consulting Group, specifically for Veterinary professionals. This program supports valued vets soft skills to complement their clinical capabilities and assists them in overcoming challenging communication styles in consult, gaining client commitment to treatment plans and handling end of life communication. 
Click here to find out more.