Dental Charting is an essential step in any Dental Procedure
Dental Charting is used to accurately and efficiently record all abnormal findings during an oral examination of the anaesthetised patient whilst treatment is performed. The completed Dental Chart is a valuable tool in educating clients about their pet's oral condition and records the veterinarian's findings during the comprehensive oral examination and treatment their pet underwent during their procedure. It is also a tool that can help to promote your clinic's dental services. These charts can also be utilised to record ongoing home care recommendations specific to meet the patient's needs.
There are a variety of Dental Charts available, from paper charts completed by hand, computerised charts through Practice Management Software or independent systems to even an App utilizing a Smartphone or Tablet.
Regardless of their form, Dental Charts should include the following:
anatomical chart appropriate for the species
client and patient information
presenting complaint; medical
dental history; examination findings
radiographic interpretation
treatment performed
follow-up care recommendations
Following the procedure, these findings should then be accurately transcribed into the patient record.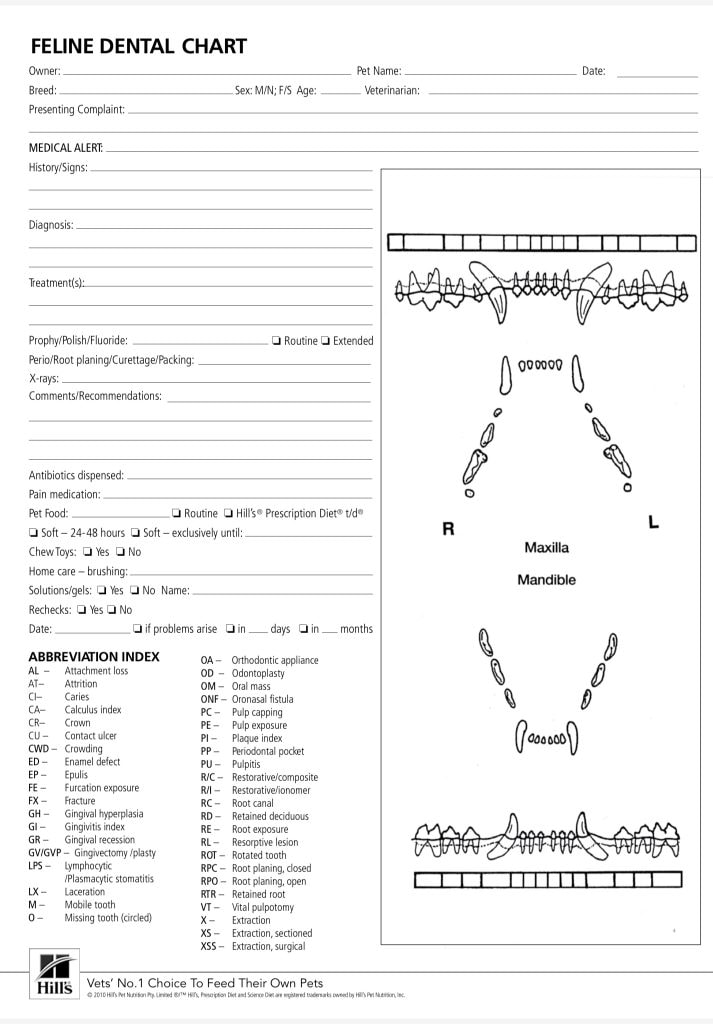 An example of a paper Feline Dental Chart from Hill's. This is availale in both feline and canine versions as a tear off pad or for download here.
The Dental Charting process
The Dental Charting process is carried out simultaneously with the oral examination of the patient using a systematic 4-handed approach. This means that one person evaluates the mouth and calls out the findings to be recorded on the chart by another. Utilising this method, you and your vet will work together as a team examining and recording ensuring nothing is missed. Periodically, make some verbal and visual checks to ensure you are both on the same page throughout the procedure.
Use a System
A good system to have is to start the examination (and charting) at the first upper incisor moving along the dental arcade toward the back of the mouth to the upper last molar. Then the examination can continue starting at the lower last molar and moving forward to the first lower incisor. This way you will start your charting at the top of your anatomical chart moving down the page.
When your patient is turned, the examination and charting can then be completed for the other side of the patient. This is a simple tip, but one that will reap significant rewards! Not only will the examination & charting be synchronised, but it is less likely that there will be confusion between yourself and your vet during the examination.
Speak the Same Language
Consistency across the team is the key to speed and accuracy. The Modified Triadan Numbering System helps us to not only identify each tooth individually but also gives us a universal language to use across the team when discussing a patient's condition or treatment. Once learned, this 3-digit numbering system will roll easily off the tongue also reducing the confusion when describing the various arcades and teeth in the both cats and dogs. Abbreviations form a large part of Dental Charting too. This also is to allow for speed and accuracy. We often find that dental procedures can be long anaesthetic events for the patient and anything we can do to reduce the length of an anaesthetic we should do. Most Dental Charts will include a legend of various abbreviations as a standard.
Electronic Dental Charting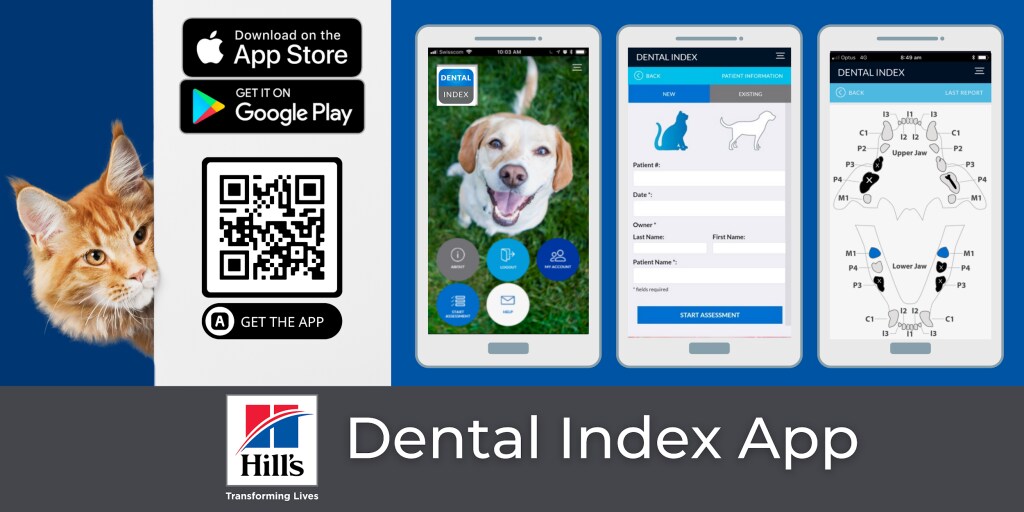 Electronic Dental Charting is also available. The Hill's Dental Index App helps to easily assess the dental status of dogs & cats, as well as monitor changes from visit to visit.
It is simple, easy and visual way to complete dental checks in just a few minutes. You can find the via Hill's Dental Index App here in the App store or in the Google Play store here.
The Dental Chart forms an integral part of the Dental Procedure and utilizing a systematic approach, with good quality Dental Charts and a coordinated effort with your vet, efficient and accurate Dental Charting can be introduced into your Clinic as part of every dental procedure.
This content has kindly been provided by Crampton Consulting Group. To learn more, sign up for Crampton's Dental Charting Fundamentals online course here. Learn and understand the foundations skills of dental charting, dental anatomy and the dentition in the mouth. Conscious and unconscious oral examinations, dental charting techniques and symbols used and lastly home care advice for clients are all included.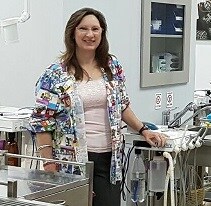 Maggie Burley – RVN, AVN, Cert IV VN, Dip VN (Dentistry), VTS (Dentistry)
For more than 10 years Maggie has worked in small animal general practice and became focussed on dentistry after seeing many pets in obvious pain and discomfort due to oral health problems, she finds it highly rewarding to see the improvement in a pet's life following effective and appropriate dental treatment. Her passion for dentistry has led to her obtaining the Diploma of Veterinary Nursing (Dentistry), and the VTS in Dentistry – the first & only in Australia.  She has studied under Veterinary Dental Specialists both in Australia and the United States and attended many dentistry focused conferences & workshops. Her hope is that veterinary dentistry continues to grow and that a good oral hygiene routine becomes a normal part of every pet's daily life.