For veterinary nurses, providing care for a critically ill patient can be one of the most challenging but rewarding parts of the role. Critically ill patients have complex and constantly changing care requirements. Therefore for many nurses, this uncertainty can cause some hesitation in caring for these patients.
There are multiple reasons why a patient may become critical and need critical care. For example:
Trauma
Toxicity
Injury or disease affecting major body systems

Heart failure
Seizures
Kidney disease
Liver disease

Deterioration of a pre-existing medical condition
Monitoring post-surgery
There is a long list of possible critical care patients, so we need to be familiar with the pathophysiology of many different disease states, as well as different therapeutic and diagnostic procedures.
The Key: Critically Ill Patient Monitoring
The key to caring for these patients lies in unlocking the power of the veterinary nurse – through diligent patient monitoring.
And yes, often when we think of patient monitoring, we think of the nice-to-have fancy equipment, the ECGs and advanced monitors. But in the case of the critical care patient, the most important patient monitor is you, the veterinary nurse.
So the first thing you are going to do is take on care for the patient. When doing this, you should thoroughly understand the patient's history and previous treatments, diagnosis and pathophysiology from full team or nursing rounds.
The status of critically ill patients may change rapidly either in response to therapies or to their underlying disease. We should record these changes in patient status and act rapidly. This is because early detection of deterioration or complications gives the best chance of successful intervention.
So how do we respond rapidly to any changes?
How do we detect our patient's needs?
In fact, how do we individualise their care in the first place?
The answer lies in the 5 Step Nursing Process:
Step 1: Critically Ill Patient Assessment
Firstly, the patient assessment ensures the individuality and effectiveness of care. Above all, we need to assess the patient baselines:
Pulse rate and quality
Respiratory rate and effort
Mentation
Bladder size
For some patients, additional baselines and frequency of assessment may vary depending on their condition.
In addition to the baseline assessment, we will also need to assess other hands-on parameters. These include:
Mucous membrane colour
Capillary refill time
Hydration status
Chest auscultation
Pulse quality
Body weight
Demeanour
Vocalisation
Environmental enrichment
Neurological assessment
Pain assessment
Furthermore, some critical care patients may benefit from either continuous or intermittent monitoring with equipment, such as continuous ECG, arterial blood pressure, central venous pressure, blood oximetry, capnometry, fluid therapy or blood monitoring.
But are there any other essential assessments? Critical care patients also require regular assessment of 2 often-forgotten domains; that is:
Drug assessment
Critically ill patients are often on many different medications and require careful monitoring for adverse reactions, events, side effects, or interactions.
Nutritional assessment
Likewise, nutrition is a vital part of the recovery of many critically ill patients. This will serve to:
prevent gut stasis
prevent the translocation of bacteria from the gastrointestinal tract
help prevent or treat hypoproteinaemia
ensure adequate calorific intake for the patient's metabolic state
in cats, help prevent hepatic lipidosis
Step 2: Nursing Diagnosis
Secondly, we diagnose the nursing problems that the patient may have. It is not a medical diagnosis that is needed, but is in fact a description of nursing problems.
For example, a patient with tick paralysis is at risk of urine scalding. In this case, the nursing diagnosis is possible urine scalding. By applying this nursing label, it gives the nursing team the need to plan (step 3) and implement (step 4) care for this patient, but is not a medical diagnosis. This prevents the existence of a problem for this patient and the client through good hygiene and patient care.
Step 3: Planning
Thirdly, as the saying goes, "Failing to plan, is planning to fail." In this step, nurses use the nursing diagnosis to develop a plan to solve the problems identified and prevent potential problems. It also helps us to alleviate problems that cannot be completely resolved, prevent the recurrence of previously-resolved issues, assist the patient and client to cope with issues and assist the patient to remain as comfortable as possible.
As with all plans, it is then critical that the nursing plan is clearly documented to aid in continuity of care across shifts, and is clearly communicated and updated in response to changes in the patient's condition or treatment.
Step 4: Implementation
Fourthly, implementation is the "doing phase" of the nursing cycle. This is where the plan is carried out and put into action. The level of nursing care required will depend upon the patient's condition. Critically ill patients will require higher levels of patient care and we need to consider and implement the availability of staff resources carefully.
Step 5: Evaluation of Critically Ill Patient Progress
Fifthly, evaluation is a crucial phase of the nursing process and is where we evaluate the patient progress. The following questions can guide us in our evaluation:
Did the client or patient benefit?
Has the treatment been partially achieved or is more information needed to decide the next step?
Is the problem unchanged and should the nursing intervention be altered?
Is there a worsening of the problem and should the goal and nursing intervention be reviewed?
Was the treatment goal inappropriate?
Does the treatment goal require interventions from other members of the veterinary team?
Asking the above questions means we are effectively revising the nursing plan to address the changing issues. We then re-evaluate by assessing the patient and then begin the whole process again, enabling us to continue delivering individualised and high standards of personalised care.
Critically ill patients place the highest demands on the veterinary nursing team, but are often the most rewarding. By following the 5 Step Nursing Process, veterinary nurses can provide individualised care to critically ill patients, responding quickly to their changing needs.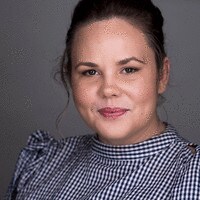 Victoria Koks
Practice Development Advisor
BGenStud (Sec Ed), CVN, AVN, RVN, VTS (Nutrition)
For over 15 years Victoria has dedicated her career to the pursuit of knowledge and excellence. Victoria passion for the continued development of the profession, and for incorporating technology to raise the standard of patient care, has seen her sought after to deliver seminars and workshops to both domestic and international audiences.
Victoria has advanced through the roles of Veterinary Nurse Manager, Practice Manager, Regional Manager, Training and Development Manager and is now a Consultant for Animal Industries Resource Centre and Crampton Consulting Group. Victoria is a proud Veterinary Technician Specialist in the field of Nutrition. 
This content has kindly been provided by Crampton Consulting Group. Visit the Crampton Consulting Group website and check out their Developing Nursing Care Plans course here.
For nutritional support of critically ill pets, we recommend feeding Hill's Prescription Diet a/d.
Check out our other awesome critical care blogs!
Critically Ill Patients: Developing a Nutritional Plan