Nutritional consultations include education, patience, and support and are all key to communicating with pet owners about nutrition with their pet. A nutritional recommendation must be made by the veterinary team, every time the pet is seen.. Come on – you know you want to do this!
Remember to include why the specific food is being recommended
Pet owners want to know how the specific recommendation helps their pet stay healthy or manages a disease condition. Educate your clients. Educating them will help increase compliance and therfore help to provide the patient with the best care the veterinary team deems appropriate.
Do the maths!
Yes, you can do it!! Calculate the initial feeding amount. Consistency in feeding is critical. Introduce the concept of using a measuring cup for feeding. Emphasise the total energy intake and that the patient should be fed only what has been recommended.
TIP: Use the Hill's Quick Reco tool to easily calculate daily feeding amounts, the cost of feeding and get printable feeding plans.
Treats
Allow for treats – owners want to treat! Treats and snacks are important to the human–animal bond and should not be eliminated. BUT you must account for the calories contributed by treats. As with all life stages, treats and snacks should never make up more than 10% of the animal's daily calorie intake.
If veterinary nurses do not allow for treats, the owner will treat – and not share that with the veterinary team. This can have significant consequences on the patient's weight, nutrient intake, disease condition management, etc. By allowing the owner to provide veterinary team approved treats and amounts, the patient will be better managed.
Communication during nutrition consultations
Allow time for the pet owner to ask questions. A lot of information is presented, so ask the owner if they have any questions. Ensure the recommendation and plan is written for the client and is included in the pet's medical record. If a diet change has been recommended, be sure to address this concept and the 'how to' with clients. If a diet change causes the pet to have diarrhea, the client will switch back to their original diet, and dismiss all the information you worked hard to provide.
Evaluate, adjust, communicate, and encourage on a consistent basis
Follow up
Following up with clients is key to implementing a successful nutritional plan. Call the owners the next day to ensure understanding of the nutritional recommendation and answer any questions they may have considered since discharge. Follow up again in 2 weeks and then 2 months (if the patient has not had a recheck scheduled). This is important so the pet or the owner do not get 'lost' in the business of the hospital.
Email, texting (if allowed by owner) are all quick and simple ways to follow up. Prior to discharge, make sure the owner was given a business card with the name of the technician, contact information, and hours available. Invite the owner to engage and ask questions.
The goal of nutrition consultations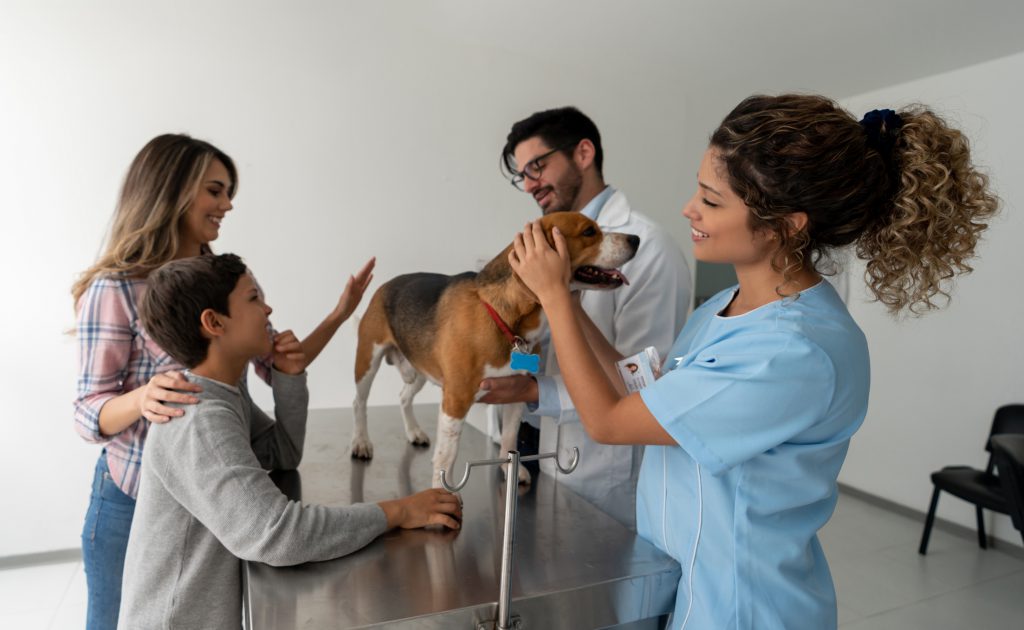 The veterinary nurses' goal is to help patients live a long, happy, and healthy life. Proper nutrition is the cornerstone to good health. It is imperative that veterinary nurses play an active and leading role in educating clients about proper nutrition for their pet. Pet owners want and expect the very best for their pets. Remember, even pets that are not sick may not have optimum wellness.
Pet owners who understand that nutrition preserves and lengthens their relationship with their pets are much more likely to become regular users of veterinary medical services, regardless of economic conditions. The veterinary healthcare team should focus on proper nutrition for every pet that presents to their hospital. To do this, veterinary nurses should be responsible for performing a complete nutritional history and patient assessment and educate pet owners regarding proper nutrition and the role nutrition has in the health of the beloved pet.
To learn more;
Read our Blog on "How to Tell Owners their Pet is Obese" through nutritional consultations or to increase your nutrition knowledge explore our nutrition courses on the Hill's Learning Centre.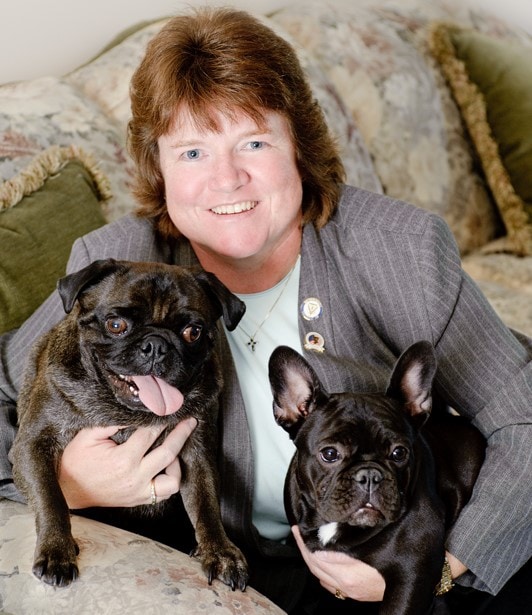 Kara M. Burns, MS, MEd, LVT, VTS (Nutrition) VTS-H (Internal Medicine, Dentistry)
Kara Burns is a licensed veterinary technician with a master's degree in physiology and a master's degree in counseling psychology. She began her career in human medicine working as an emergency psychologist and as a poison specialist dealing with human and animal poisonings.
Kara is the Founder and Past President of the Academy of Veterinary Nutrition Technicians. She teaches nutrition courses around the world. Kara is an independent nutritional and well-being consultant and is the Editor in Chief of Today's Veterinary Nurse.
She is a member of many national, international, and state associations and holds positions on many boards in the profession: American Academy of Veterinary Nutrition executive board; Western Veterinary Conference Technician Education Manager; NAVTA Past President; Society for Veterinary Medical Ethics board member; Collaborative Care Coalition executive board; and the Pet Nutrition Alliance President, to name a few.
She has authored many articles, textbooks, and textbook chapters and is an internationally invited speaker, focusing on topics of nutrition, leadership, and technician utilization. Kara and her wife Dr. Ellen Lowery developed the Pet Nutrition Coach Certification course through NAVC.
Ms. Burns has been featured on the cover of the Veterinary Technician Journal and the NAVTA Journal and most recently has been featured in PetVet Magazine. She was named the North American Veterinary Conference Technician Speaker of the Year in 2013 and in 2016. She was granted an honorary VTS (Internal Medicine) in 2011. She was also granted an honorary VTS (Dentistry) in 2012. She is the 2010 NAVTA Veterinary Technician of the Year, as well as the 2011 Dr. Franklin Loew Lecturer. Kara has also been named the National Association of Professional Women 'Woman of the Year' for 2010-2011 and the Cambridge Who's Who in Professionals V.I.P. for 2010-2011. She was accepted into the International Women's Leadership Association in 2012.