Obesity is a disease. It is one of the most significant healthcare issues being faced by both the human population and our pet cats and dogs. 40% of dogs1 and over 30% of cats2 that present to Australian veterinary clinics are overweight or obese and this prevalence is increasing. While it is well recognised that overweight and obese pets have a shortened life expectancy, it is also important to recognise that excess weight, even a few extra kilos, can also lead to a lower quality of life. There is a plethora of diseases and conditions associated with or exacerbated by obesity such as:
mobility issues
diabetes
lower urinary tract diseases
skin conditions
increased anaesthetic risk
reduced immunity
And that is just to name a few. Did you know that around 90% of veterinary prescribed weight loss programs fail in the real world?3. One of the big reasons weight loss programs fail is an incorrect determination of ideal body weight.
Case Study: Chloe
Let's look at a real-life patient. Chloe is an 8 year old female spayed Jack Russell Terrier and weighed in at 16.8kg. Chloe was being fed a variety of grocery store foods at 1 cup, twice a day, occasional table scraps and 2-3 'treats' per day. Chloe's vet assessed her body condition score (BCS) as 5/5 or 9/9 depending which scale was used. I think we can all agree that Chloe is definitely obese. She actually even looks 'sad'.
The problem with body condition scoring is that studies have shown a correlation between BCS and % body fat for both the 5 and 9-point scales up to a maximum of 45-47% body fat; however, both the incidence AND severity of obesity is increasing and many dogs and cats are now > 50% body fat.
Now that we have made that diagnosis, what do we need to do next? We need to know how much to feed Chloe so she will lose weight. To determine the correct amount of food we first need to know Chloe's ideal weight. Ideal body weight is often determined by 'guessing'. However, guessing often leads to overestimation of ideal body weight as the perception 'normal' body weight / body condition has changed with the increasing incidence of obesity both in people and pets. What is thought of as 'normal' weight may actually still be overweight for most pets. We must help our clients understand what a healthy weight looks like for their pet. Chloe's veterinarian guessed her ideal weight as about 11kg. What's your guess?
Another way is to refer to breed standards. The problem here is that breed standards are often very broad and it's not always obvious which animals should be at the low end and which at the high end. Also, many dogs are of mixed breed so there are no standards to refer to.
Initial Feeding Recommendation
The feeding recommendation to achieve weight loss for a dog with an ideal weight of 11kg is 1 and 2/3 cups of Hill's Prescription Diet Metabolic Canine per day. Guess what happened to Chloe's weight after 2 months? Nothing! She still weighed 16.8kg, because the guess that Chloe's ideal weight was 11kg was incorrect. Starting with an inaccurate estimate of ideal weight leads to inaccurate feeding recommendations, poor results and increased frustration both for you and the owner. When programs don't work for one pet, you are less likely to recommend them for others, which ultimately means there are more overweight, unhealthy pets.
The weight conversation with pet owners is already hard. When you use subjective methods to 'guesstimate' ideal weight this conversation can be even harder. Without an accurate diagnostic test, your goal weight becomes a matter for discussion or the owners may simply not believe your recommendation.
The Diagnostic Tool
The good news is that a better diagnostic tool to determine ideal body weight has been developed. A validated, expanded version of the current body condition score chart, called the Body Fat Index (BFI) Risk Chart is available. This chart has been revised to include pets with more than 65% body fat like Chloe. It's similar to traditional body condition scoring in that it uses observation, anatomical landmarks and palpation to assess body condition in pets. This quick, simple tool allows you to easily determine ideal body weight. First the pet is weighed. Then the pet's body fat percent is determined by matching it to the images and descriptors on the chart.
The ideal body weight is established quickly and easily using the flipside of the BFI Risk Chart by locating the number in kilograms where the current body weight and the percent body fat intersects.
Basing your feeding recommendation on an accurate determination of ideal weight will dramatically increase the success of your weight loss programs. Starting with an inaccurate (that is, too high) estimate of Chloe's ideal body weight meant we set her up to fail.
Subsequent Feeding Recommendation
When the BFI Risk Chart was used, it was found that Chloe ideally should weigh 8kg, and should have been fed 1 and 1/3 cups of Hill's Prescription Diet Metabolic Canine per day, not 1 and 2/3 cups per day. Because Chloe's owners like to top up her dry food with a little canned food, we recommended 1 cup of dry and 1/4 can of Metabolic per day, and gave her owners a realistic time frame for her weight loss.
The Result!
Look at Chloe six months later! And her owners are delighted with the food and are so happy to have their playful, happy dog back. In fact they commented:
"Thank you for helping make Chloe a happy dog again"
If you would like our social media materials on Hill's Prescription Diet Metabolic to share with your clients, please find them available to download here, and our BFI chart for dogs here and cats here.
For further reading, check out this blog.
References:
1. McGreevy PD, Thomson PC, Pride C, et al. Prevalence of obesity in dogs examined by Australian veterinary practices and the risk factors involved. Vet Rec 2005;156:695-702
2. McGreevy PD, Thomson PC, Pride C, Fawcett A, Grassi T, Jones B. Overweight or Obese Cats Presented to Australian Veterinary Practices: Risk Factors and Prevalence. AVP 2008; 38(3);
3. Sanderson, S. L. (2009). "Canine Obesity – A Treatable Condition." NAVC Clinician's Brief March: 67-71.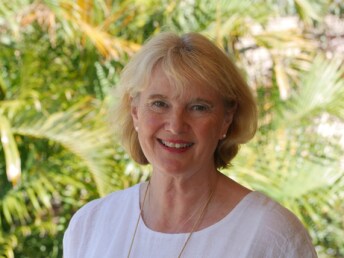 By Dr Delisa Appleton BVSc (Hons) PhD, Professional Consulting Veterinarian, Hill's Pet Nutrition Australia.
Delisa graduated in Veterinary Science from the University of Queensland with honours in 1987 after which she worked in mixed and small animal veterinary practice for 7 years before commencing work in the nutrition industry.  She then returned to the University of Queensland in 1999 to undertake research into nutritional aspects of obesity and diabetes in cats and was awarded a PhD in nutrition in 2004. 
Delisa is currently employed in the Veterinary Affairs Department of Hill's Pet Nutrition as a Professional Consulting Veterinarian with more than 27 years' experience in the field of small animal nutrition.