Finally you've decided to take the plunge and start offering a telemedicine service to your clients. In this article, I will cover some frequently asked questions to help you get started and make the most of these consults.
Consider How You Will Conduct Consults
I won't lie, consulting over the internet is never quite the same as conducting a consult in person, but the science tells us that it can be just as effective, and clients love it too.
One of the first things to consider is how you will conduct these consults:
Via video
Via chat room
Via phone
My personal opinion is that if you have the technology for a video consult then it can be useful to use this, but have the video turned off until you need to see the patient. Otherwise, a chat-based service is just as easy and convenient.
The reason for turning video off, is to save bandwidth. It's particularly important in areas where internet reception may not be the best.

While you may think video is useful as it allows you to see the patient, many times the client has no idea how to coordinate filming their animal while talking to you at the same time.
I can't begin to tell you some of the compromising situations I've inadvertently witnessed.
The beauty with many of the technologies available, is that you can upload video, photos and files. This will always trump the traditional phone call in my mind.
How many times have you been told over the phone that an animal has a small skin wound only for them to arrive with an animal completely skinned to the bone, an injury that will take months to heal?
It is worthwhile considering where you will conduct the consult, whether you will use a PC or your mobile phone.
I use both as it means I can be available at any time. If using your phone, invest in a tripod so you aren't trying to hold it still when performing video chats.
If you are using video you will need to be mindful of your location. You don't want to be doing consults from a room with personal effects in the background.
Pre-consult Questions Are A Time Saver
I cannot stress enough that it is always a good idea to have pre-consult questions that the client must fill in prior to them connecting with your chat room.
These questions include all the basics that you need to have on file as well as a description of the ailment or reason for the consult.
Not only does this give you a quick heads up of what the general consult is about, but it means you aren't wasting valuable time discussing all the basics of signalment and can head straight into the nitty gritty questions.
How Are Patient Examinations Performed?
For many clinicians opposed to telehealth, the key reason they give is the inability to put your hands on the patient.
I feel that with a little bit of creativity and a return to basics, many vets will no longer struggle with this feeling.

At times you may need to describe steps for the client to follow so that you get the information that you need i.e. lift up the lip and tell me what colour the gums are or take a photo and send to me.
The limitations are few, and with many technology developments they are becoming less every year. I can see us having clients taking an ECG on their pet and sending it to us from their phone in the non-to-distant future.

What Kind Of Advice Can Vets Give?
As mentioned in our earlier article The Rise Of Telehealth In Veterinary Medicine , it's important to remember that in many respects telehealth is a tool and you should not be advising anything that makes you uncomfortable.
In general terms, I have never turned away a consult, however video chats tend to attract certain types of consults. These include:
General triage advice
Vomiting and diarrhoea cases
Skin cases
Behaviour problems
Poisoning
Medication checks
Many people are looking for reassurance that they are doing the right thing. They have noticed something is not quite right and they like the convenience of asking a vet, without the need to get an animal to the clinic.
When it comes to medications, remember that each Australian State has its own prescribing laws that you will need to be familiar with.
As a general rule, nothing is stopping you from dispensing medications or writing scripts.
Should I Be Charging For Telemedicine Consults?
One of the reasons I started the Your Vet Online lead generation platform for vets is that I am absolutely adamant that veterinary clinicians need to charge for this service.
We've all studied for too long and worked far too hard to devalue the veterinary knowledge that we've acquired.
In general, I feel the fee needs to be representative of the time that you are spending talking with the client. You may decide to have a different rate for a nurse vs a vet consult.
My research shows, that clients love the convenience of telehealth consults and are more than prepared to pay a premium for this, particularly afterhours.

In our next article in this series of three I will look at how you can integrate telemedicine consults into your practice including some interesting marketing tips so please stay tuned!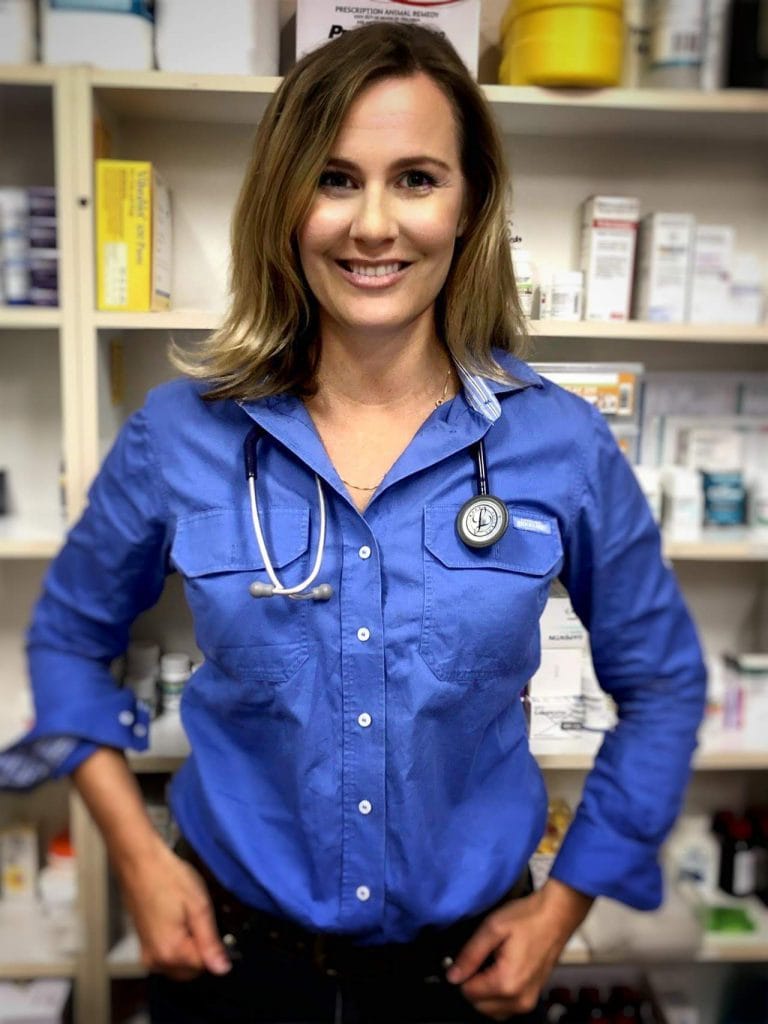 Dr Leigh Davidson BVSc, BApplSc

Dr Leigh Davidson is the founder of Your Vet Online, a 24 hour online platform connecting animal owners with vets. Dr Leigh is a veterinarian with 20 years experience in small animal, equine and farm medicine, pharmaceutical consultancy and business ownership and loves nothing more than helping people learn more about their pets so they can give them the healthiest and happiest life possible.