Mental health should continue to be discussed amongst veterinary professionals, especially for those soon to graduate or recently graduated. Initiatives such as the mental health ball, and AVA Graduate Mentor Program supported by Hill's have been fantastic in encouraging the subject to be discussed openly, even with those who might not have attended.
The passion that I have around mental health stems from the fact that I have been both a treating veterinarian and a treating human doctor. I have qualified in both professions, although I only work in the latter now.
I have been working in General Practice (human) since 2016 and am soon to finish my General Practice training. This means that I deal with mental health daily. I have also seen firsthand how difficult being a veterinarian can be and the unique challenges that vets only know.
Suicide
It is well known that the suicide rate is much higher in veterinarians than in the general population, up to 4 times higher, as quote by the AVA, which is more than other professions such as doctors who are quoted around twice as many. [i]
There is the question of access to veterinary drugs, which have contributed to 293 suicides in Australia since 2000[ii]. I want to discuss the person behind the arm that reaches for those drugs or other means of self-harm. The mental health lying behind any action must be addressed, otherwise we are merely reacting to a self-harm attempt which is often quite far down the mental health pathway.
Stress and self doubt
Veterinarians, and especially new grads, experience a lot of stress because of their jobs.
A veterinarian must deal with not only the medical aspect of their job, but also the financial side, the emotional side for themselves, as well as being a counsellor for the owner during highly stressful events.
For a new grad, the first few years are also layered in self-doubt, a steep learning curve and adjusting the expectation of what could be done compared to what can be done, with financial constraint often a limiting factor.
Self-doubt can also start to creep in regarding competency, skills and knowledge, especially when you are working with more experienced clinicians. If nurtured, this difference in skill level and knowledge can be used to foster confidence and increase learning potential. If a new grad is not given support, it can add to feelings of inadequacy and imposter syndrome, something that I didn't hear a lot about until I moved over to human medicine. This is where a person can feel like a fraud despite their own accomplishments. They have an irrational fear that their inadequacy will be revealed. In my experience there has been much more discussion on this in the medical professions than the veterinary profession. An article from the royal Australia College of General Practitioners covers it well for junior doctors in general practice[iii], and I feel that this translates well to new graduate veterinarians.
For new grads, this will often occur during the first few years after graduation, which is why their first job is so important. If they don't feel well supported and fostered, they should never feel guilty about walking away from current employment.
Once confidence is lost during this early period, and self-doubt creeps in, it is often very hard to gain back this confidence. Mental health issues such as anxiety or depression can start to creep in, even for those who have not been prone to it in the past.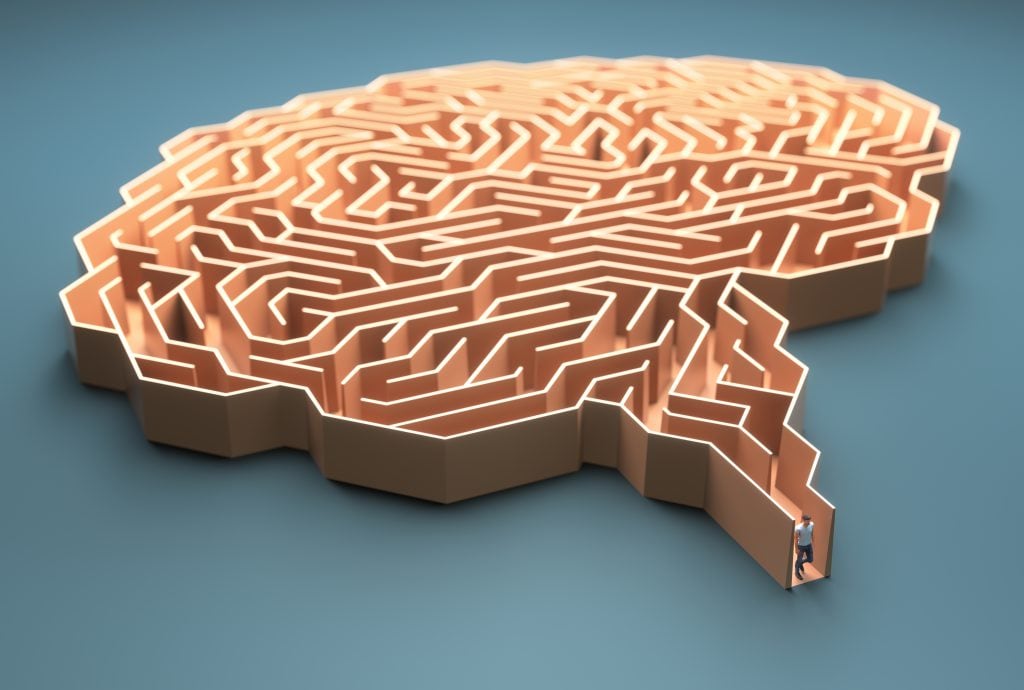 Have a GP
I believe that every Veterinarian should have their own GP from the time they are at University.
This is not referring to people with an existing mental health conditions as they are often already linked in with different health networks; I'm talking about all Veterinarians and students, especially those who say, 'I don't need one'.
They need one, because just by their future profession alone, they are already more at risk of mental health issues and suicide.
This should be someone that they click with and trust, who they can touch base with regularly.
This will help change the way we treat mental health, becoming more active, rather than reactive.
By reactive medicine, I refer to seeing and treating someone having an acute mental crisis such as a self-harm attempt.
When I say active, I refer to someone coming in and saying 'I'm not doing so well, and I'm not sure why' or 'I just feel down' or even admitting that their internal dialog has started to become more negative.
It's during the start of a downward spiral or dip in mental health that you will be more likely to reach out to a health professional that you trust and know rather than one you that you don't. If you are not linked in with a GP, you might not believe that you need one now or feel capable of finding one. There is potential for mental health to deteriorate and without your own doctor, you might also feel unsupported and unsure what to do or even doubt the validity of these negative feelings.
Supporting you
Be clear that no doctor will see mental health, stress of the inability to cope as a sign of weakness. In fact, it's quite the opposite, people who seek help are the bravest people there are.
I am a firm believer in using mental health days, as well as anything else I have in my arsenal.
What else can be done?
There are medications that we can use after a risk assessment has been performed.
Regular consultations with your doctor to see how you are tracking (which can be done via telehealth during this COVID time as well).
If you have had a diagnosable mental health condition over the last 6 months (such as depression or anxiety) 10 sessions with a medicare rebate can be arranged to see a psychologist.
Even without fitting the criteria above, you can be referred to a psychologist if it would be beneficial.
You can have a referral made to be reviewed by a psychiatrist
You can be given access to online supports such as mood gym which is a free online self-help app or other references can be given out.
We will make sure you have an emergency plan in case you do feel like you will self-harm.
We can organise time as an inpatient if we do not think you are safe to be at home
You can be given time, through mental health days or leave without pay if you have no sick pay, or even just time with debrief with your GP. Often some breathing space to step back and review the situation is the best thing a person can have.
As medical professionals, we will try to change that little voice in your head that tells you can't do this, or that you're not good enough. We will walk with you through any mental health crisis that you have in a non-judgemental way. Hopefully though, if you feel well supported and connected you will touch base regularly with a GP that you trust and we can work with you to ensure that we never get to that point of a crisis. This will allow you to continue doing what you love best and hopefully we can start to make more of an impact on the mental health and wellbeing of all veterinarians.
Please call Lifeline if you have found any of the above distressing 13 11 14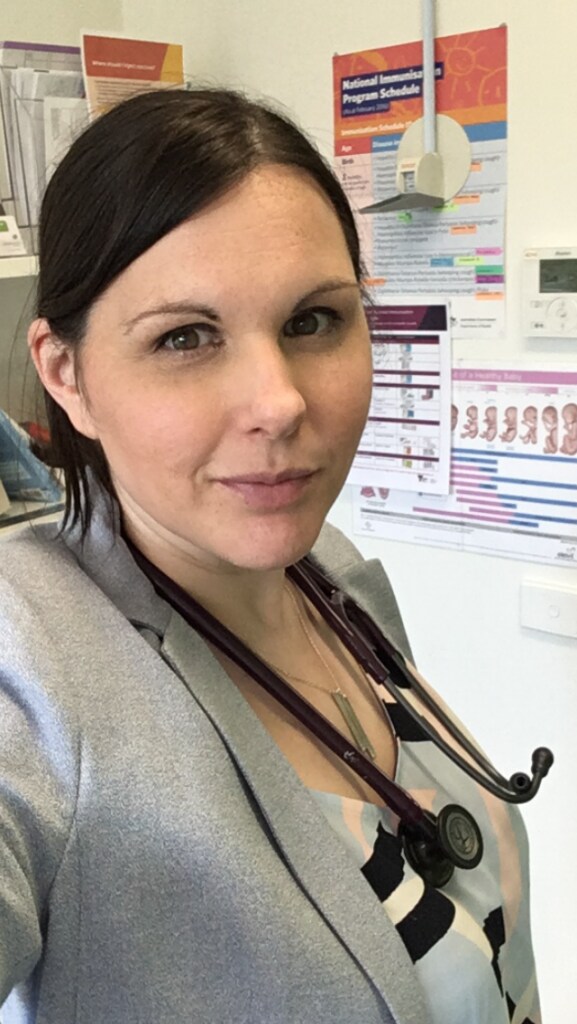 Dr Rosie Gentle (née Sanderson) graduated Veterinary Science from The University of Melbourne in 2008 and then from Monash University in 2013 from Medicine.
Although she loved working in both fields, Dr Rosie works exclusively in Human Medicine at present and is in the final stages of completing her training in General Practice.
---
[i] Australian Veterinary Association: Suicide<https://www.ava.com.au/member-services/vethealth/suicide/> accessed 2/6/2020
[ii] A look inside Australain's Veterinary Crisis, H, Johnstone <https://www.sbs.com.au/news/insight/a-look-at-australia-s-veterinarian-crisis> Accessed 2/6/2020
[iii] 'I thought it was just me' : Reisgtrars and imposter syndrome, Dr Evelyn Lewis, NewsGP 23rd Jan 2020, found at< https://www1.racgp.org.au/newsgp/professional/i-thought-it-was-just-me-general-practice-registra > accessed 2/6/2020